Met hardlopen valt er veel winst te behalen met een juiste hardlooptechniek. Een goede hardlooptechniek zorgt ervoor dat je minder snel geblesseerd raakt. Door experts wordt er veel aandacht besteed aan de juiste voetlanding met hardlopen. Zo is er een groep die zeer positief is over de mid- en voorvoet landing, maar ook een groep die zegt dat je vooral moet lopen zonder al te veel na te denken over de landing. Niet alleen een goede looptechniek kan je helpen om blessures te voorkomen. Ook het dragen van de juiste hardloopschoenen is hiervoor van groot belang.
De juiste voetlanding met hardlopen
Wat is de beste manier om tijdens het hardlopen te landen op je voeten? Dat is een vraag waar door experts (nog) geen eenduidig antwoord op is gegeven. Bij een langzame snelheid zie je dat veel lopers landen op hun hak en dan hun voet helemaal afwikkelen. Bij het lopen van hogere snelheden zie je dat veel lopers landen op hun voorvoet of midvoet. Dit is iets wat automatisch gaat. Wanneer je er bewust op let, kan je jouw voetlanding iets veranderen. In deze blog kijken we naar de verschillende meningen over de juiste voetlanding tijdens het hardlopen.
Landen op de mid- of voorvoet
Een grote groep experts vinden het landen op de midden- of voorvoet de beste manier van landen. Volgens de voorstanders van deze voetlanding is dit de meest natuurlijke manier van landen. Wanneer mensen op hun blote voeten gaan hardlopen, landen ze eigenlijk altijd eerst op hun voorvoet of midvoet. Deze manier van landen zou ervoor zorgen dat je minder kans hebt op blessures en dat je sneller kan lopen.
Bij de mid- of voorvoet landing land je als eerst op je voorvoet of midvoet, daarna wikkel je de voet af en maakt ook de hak (heel kort) contact met de grond.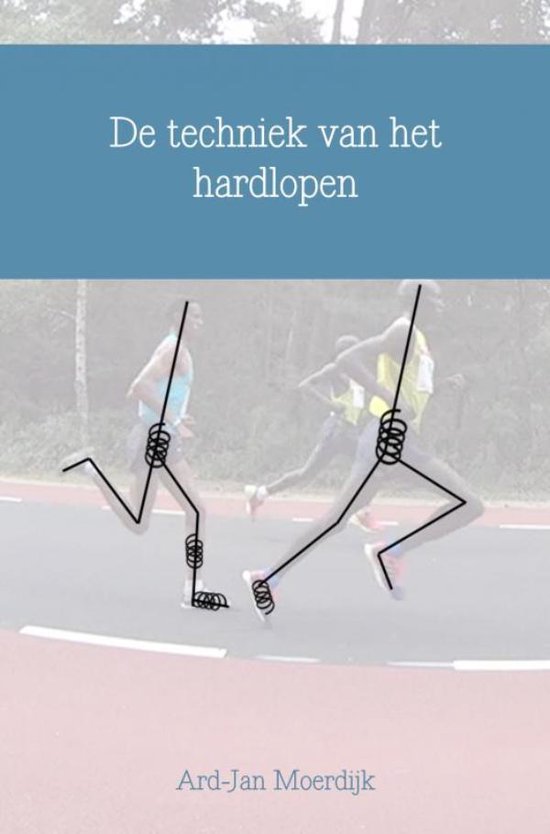 Bol.com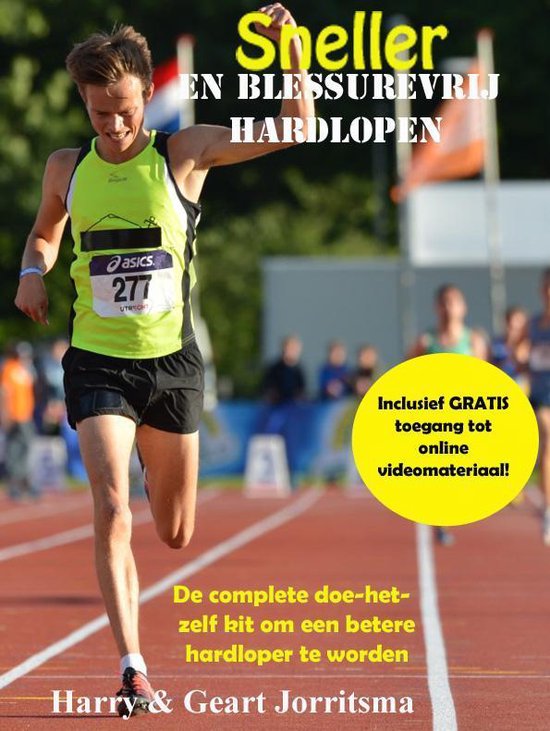 Bol.com
Landen op "gevoel"
Er zijn ook veel experts die zeggen dat je moet blijven hardlopen zoals je dat altijd hebt gedaan en dat je niet teveel aandacht moet besteden aan de manier waarop jouw voeten landen. Zeker niet wanneer je geen last hebt van blessures die met de manier van landen te maken kunnen hebben. Zij vinden dat juist het veranderen van de looptechniek juist zorgt voor meer blessures.
Kortere paslengte en hogere pasfrequentie
Wanneer je een lange paslengte hebt, is de kans een stuk groter dat je op je hak landt. Om het contactmoment met de grond te verkleinen wordt er vaak aangeraden om kortere passen en een snellere pasfrequentie aan te houden. Dit wordt onder andere aangeraden door Joe Friel, de schrijver van onder andere de Triathlete's training Bible. Het werken aan de pasfrequentie is een belangrijk techniekonderdeel waar je in de basis fase tijdens verschillende trainingen aan werkt. In dit boek leer je ook hoe je jouw persoonlijke trainingsschema kan samenstellen.
Geleidelijk veranderen van de techniek
Wanneer je ervoor kiest om je landing te veranderen is het belangrijk om je techniek geleidelijk aan te passen. Wanneer je altijd op je hiel landt en in één keer op het midden of op de voorkant van je voet gaat landen, gebruik je net weer andere spieren. Die spieren worden dan in één keer heel erg belast wat de kans op blessures groter maakt. Je kan de spieren geleidelijk aan meer belasten door in regelmatig loopscholingsoefeningen te doen. Er zijn verschillende loopscholingsoefeningen waarbij je jouw lichaam laat wennen aan een andere manier van "landen". Verder kan je af en toe korte stukjes op blote voeten hardlopen, bijvoorbeeld op het strand. Wanneer je op blote voeten loopt land je automatisch op het midden of op de voorkant van je voet. Ook speciale barefoot schoenen kan je hiervoor gebruiken. Verder zijn veel triathlonschoenen ook lichter en met minder demping. Let op: Ook dan geldt: Begin met korte stukjes en bouw die uit.