Wanneer je huis of garage niet zo groot is en je daardoor niet zoveel ruimte hebt om je racefiets of racefietsen op te hangen, zou je eens op zoek kunnen gaan naar een mooi ophangsysteem. Een ophangsysteem voor een racefiets zorgt voor een goed opgeruimd huis en daardoor kun je ook in kleine ruimtes je fiets handig opbergen. Dit worden ophangsystemen of muurbeugels genoemd. In deze blog zie je meerdere typen op een rij!
Simpele ophangsystemen
Het ophangen van een racefiets kan in sommige gevallen een behoorlijk gehannes zijn, daarom is het zaak goed te kijken naar een eenvoudig systeem. Er zijn zeer simpele systemen te vinden met kleinere ophangbeugels om je racefiets op te hangen, deze zijn stevig en compact. Er zijn ook ophangsystemen die je open kunt klappen en zo je racefiets eruit kunt halen en het systeem weer makkelijk dicht kunt doen. Dit is ruimtebesparend en hierdoor kunnen meerdere racefietsen opgeborgen worden. Doordat de meeste ophangbeugels een coating over het frame hebben, zijn ze verkrijgbaar in meerdere kleuren. Zo kun je het ophangsysteem afstemmen op de inrichting van jouw huis.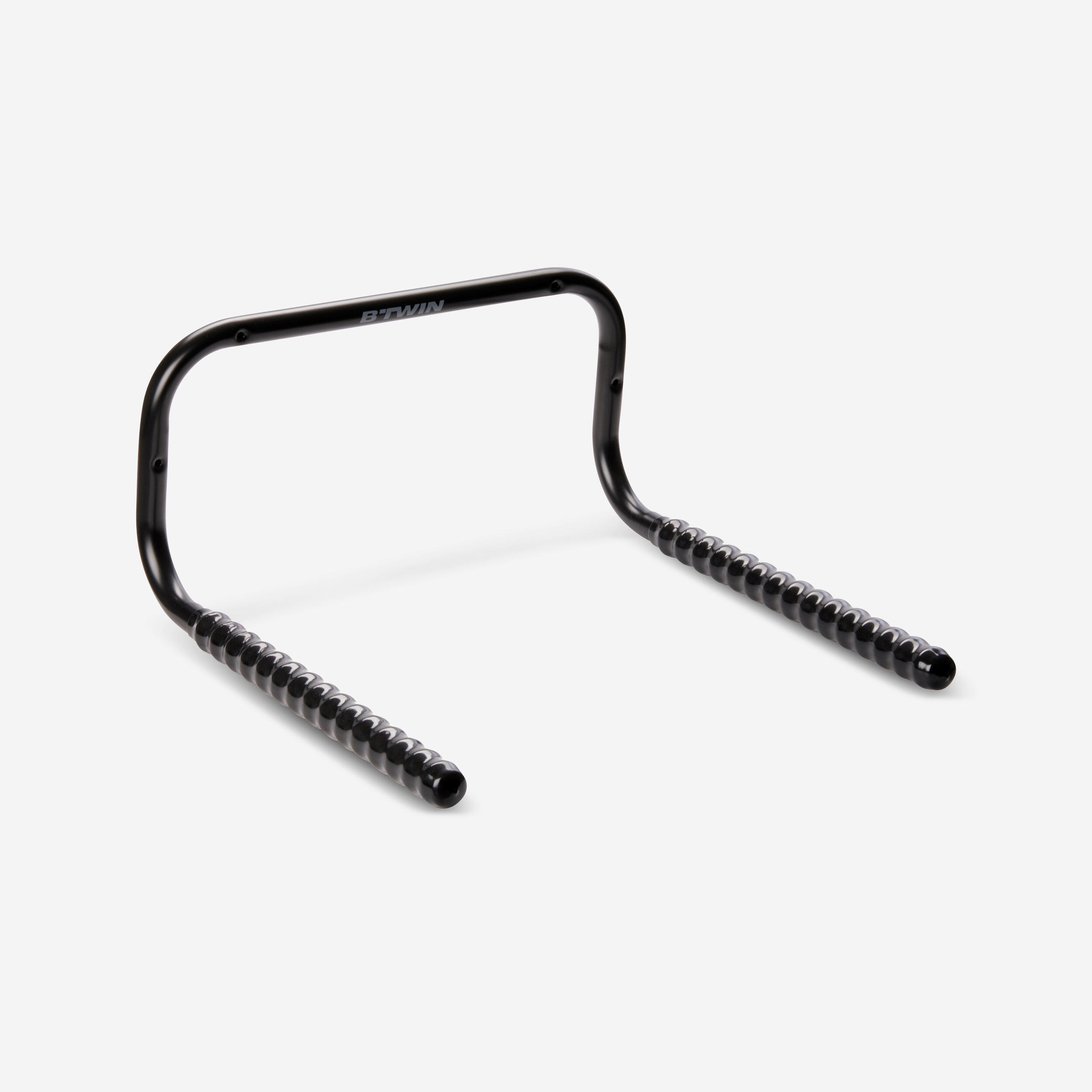 Btwin MUURDRAGER VOOR 2 FIETSEN
Bekijk
Decathlon.nl
prijs opgehaald op 29 september 2020 15:44
Veilig en beveiligd
Zo'n ophangsysteem is eenvoudig voor het opbergen van je fiets en zorgt er ook voor dat je de racefiets ook kunt beveiligen. Er zitten dan inkepingen in het frame om een kettingslot aan de bevestigen. Zo weet je zeker dat de racefiets niet gestolen kan worden en ook veilig vastzit en niet zomaar naar beneden valt. Om het frame zit ook een schuimstuk om beschadigingen aan de fiets tegen te gaan. Daarnaast draagt het schuim er tussen ook bij aan de stabiliteit van het ophangsysteem. Zo kun je je fiets met een gerust hart opbergen.
Bekijk muurdragers
Hieronder zie je een overzicht van meerdere – bij ons aangesloten – webwinkels.