Wanneer je aan het trainen bent voor een triathlon is het fijn om een dagboek bij te houden. Zo kan je jouw progressie volgen en eventueel aanpassingen maken in je trainingsschema. Er zijn verschillende manieren om triathlon trainingsdagboeken bij te houden. Zo kan je voor het bijhouden van (onder andere) trainingsgegevens gebruik maken van online programma's zoals TrainingPeaks en Strava. Wil je liever een fysiek dagboek waar je gegevens in kan noteren? Bekijk dan de onderstaande trainingsdagboeken.
Online triathlon trainingsdagboeken
Wil jij jouw trainingsgegevens online bijhouden en bekijken? Dan kan je gebruik maken van verschillende platforms. Een platform dat door veel triatleten wordt gebruikt is bijvoorbeeld TrainingPeaks. Ook in Strava en Runkeeper kan je een overzicht vinden van de trainingen. In Strava kan je ook maandelijks of jaarlijks een bedrag betalen om een nog uitgebreider overzicht te krijgen van alle trainingsgegevens.
Fysieke triathlon trainingsdagboeken
Er zijn verschillende fysieke triathlon trainingsdagboeken verkrijgbaar. Hieronder hebben wij een overzicht gemaakt van de verschillende trainingsdagboeken en hun kenmerken. Fysieke trainingsdagboeken voor triatleten zijn ook ideaal om als cadeau te geven aan een triathlonliefhebber.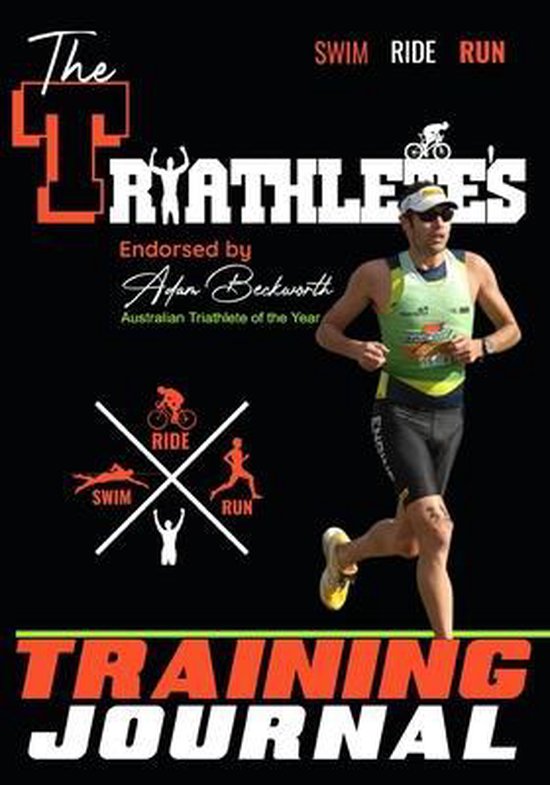 Bol.com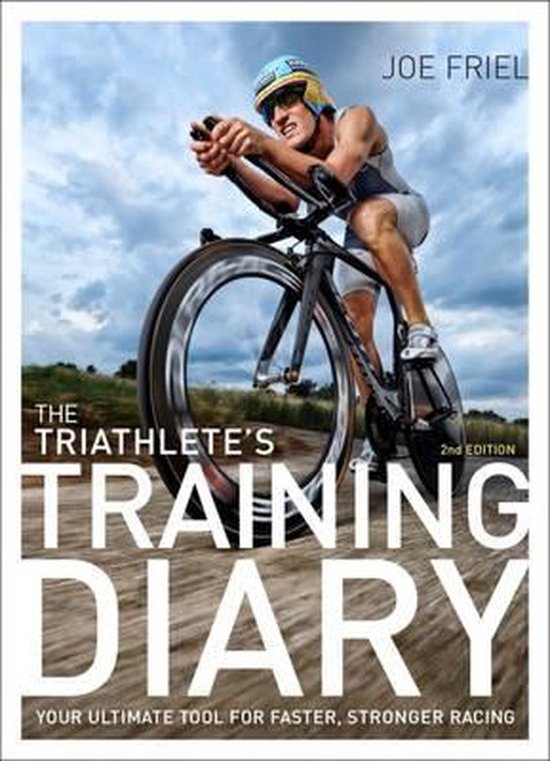 Bol.com
Triathlon Training Journal – Rogue Plus Publishing
Rogue Plus Publishing heeft veel verschillende triathlondagboeken uitgebracht. De trainingsdagboeken hebben allemaal een ander hoesontwerp, in totaal zijn er over de 200 verschillende hoesontwerpen. Dit dagboek biedt ruimte voor het bijhouden van dagelijkse trainingsroutines, eetdagboeken en een algemene dagplanning. Het dagboek bevat ongedateerde pagina's. De afmetingen zijn 32 bij 25,4 cm, hierdoor is het dagboek erg handzaam en makkelijk mee te nemen.
Triathlete's Training Diary
Een perfecte aanvulling op de triathlonboeken van Joe Friel (maar ook los te gebruiken) is de Triathlete's Training Diary van Joe Friel. Dit is een trainingsdagboek dat geschikt is om alle objectieve en subjectieve prestatiestatistieken in bij te houden. In het trainingsdagboek vind je eerst een uitgebreide introductie waarin je tips krijgt voor het bijhouden van trainingsgegevens en meer leert over de juiste opbouw richting het trainingsseizoen. Eigenlijk kan je het bij dit dagboek zo gek niet bedenken of je kan het invullen. Naast de trainingsgegevens zoals afstand, tijd, route, zones, weer, hartslag en overige opmerkingen kan je ook je herstel bijhouden, twee trainingen op één dag, voeding, testresultaten en ga zo maar door. Dit is ons favoriete fysieke trainingsdagboek.
The Triathlete's Training Diary For Dummies
Dit triathlon trainingsdagboek uit de Dummies serie biedt naast ruimte om alle trainingsgegevens te kunnen noteren en bij te houden ook veel informatie. Deze informatie en instructies worden visueel ondersteund door illustraties en foto's. Zo vind je tabellen om afstanden in bij te kunnen houden en oefeningen ter preventie van blessures.
Triathlon Training Log and Diary | Strength and Conditioning – Elegant Notebooks
Elegant Notebooks heeft twee verschillende triathlon trainingsdagboeken uitgebracht. In het Log and Diary dagboek vind je ruimte voor het invullen van afstand, tijd, snelheid en gemiddelde hartslag voor de afzonderlijke onderdelen. Daarnaast is er ook ruimte om doelen op te schrijven en andere aantekeningen te maken.
In het tweede trainingsdagboek, strenght and conditioning, kan je een overzicht maken en bewaren van de krachttraining die je doet in de voorbereiding voor een triathlon. Wil je voeding bijhouden? Dan kan je de Nutrition Log bestellen.